NECK & SHOULDER MASSAGER
Dual pressure targets tension, promotes wellness, and provides instant relief.
Deep relaxation, lasting results.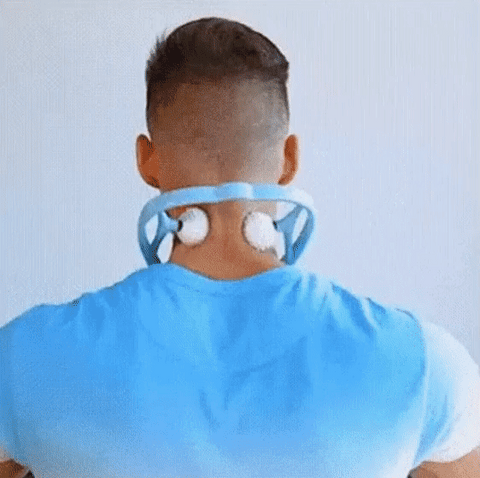 The NECK & SHOULDER MASSAGER
is a unique handheld manual massager that allows full control of pressure to target specific pain areas in the body. With such a versatile design, you can decide for yourself how hard or soft of a massage you would like to apply for the affected area so you can get pain relief fast!


It features two soft yet firm silicone balls that can help loosen up the tense muscle by focusing on the main pressure trigger points, making it
feel just like a perfect massage therapist's hand.

Use it in the comfort of your own home or even on the go, no power is required, you can treat your whole body including your neck, shoulders, back, legs, arms, feet, and everything in between!
Muscle Tension Relief
Unwind and rejuvenate with our NECK & SHOULDER MASSAGER's exceptional muscle tension relief. Targeting stress points with precision, its expertly designed DuoPress points work in harmony to dissolve knots and ease tightness. This revitalizing experience promotes a profound sense of relaxation and physical ease, allowing you to let go of the day's tensions and embrace restorative sleep.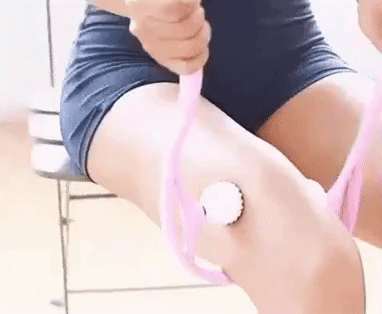 Stress Reduction
Immerse yourself in tranquility as our neck massager becomes your personal stress-relief haven. With gentle yet effective techniques, it coaxes away stress, leaving you with a serene state of mind. The soothing massage encourages the release of endorphins, providing a blissful escape from daily pressures and preparing you for a peaceful night's sleep.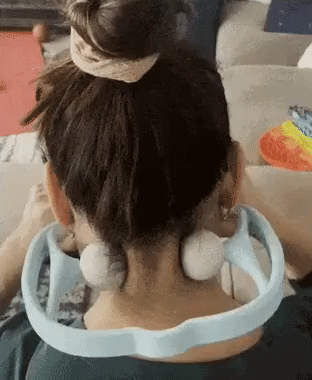 Improved Blood Circulation
Elevate your well-being with our neck massager's innovative approach to blood circulation. Its strategic DuoPress system stimulate blood flow, enhancing oxygen and nutrient delivery to tense areas. This boost in circulation not only contributes to relaxation but also fosters a more balanced sleep cycle, allowing you to wake up refreshed and ready to seize the day ahead.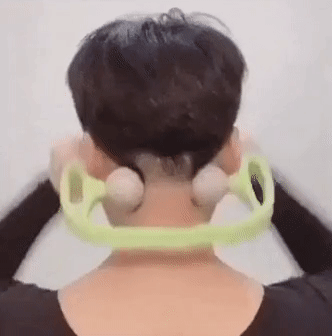 Specifications:
Material: Silicone

,

ABS

Size: 36.5*18.5cm (4

x7.3 inch

)

Weight: 233g (

5 lb

)

Color:

Blue

,

P

ink