Thank you!
First of all the Team of Tech-Hayes want to say a big thank you for your trust and purchasing our product. Every purchase means a lot to us
We want happy customers, so if you like, you can give us a positive review or for any suggestion we could improve please keep in touch with us and send us a mail at: support@tech-hayes.com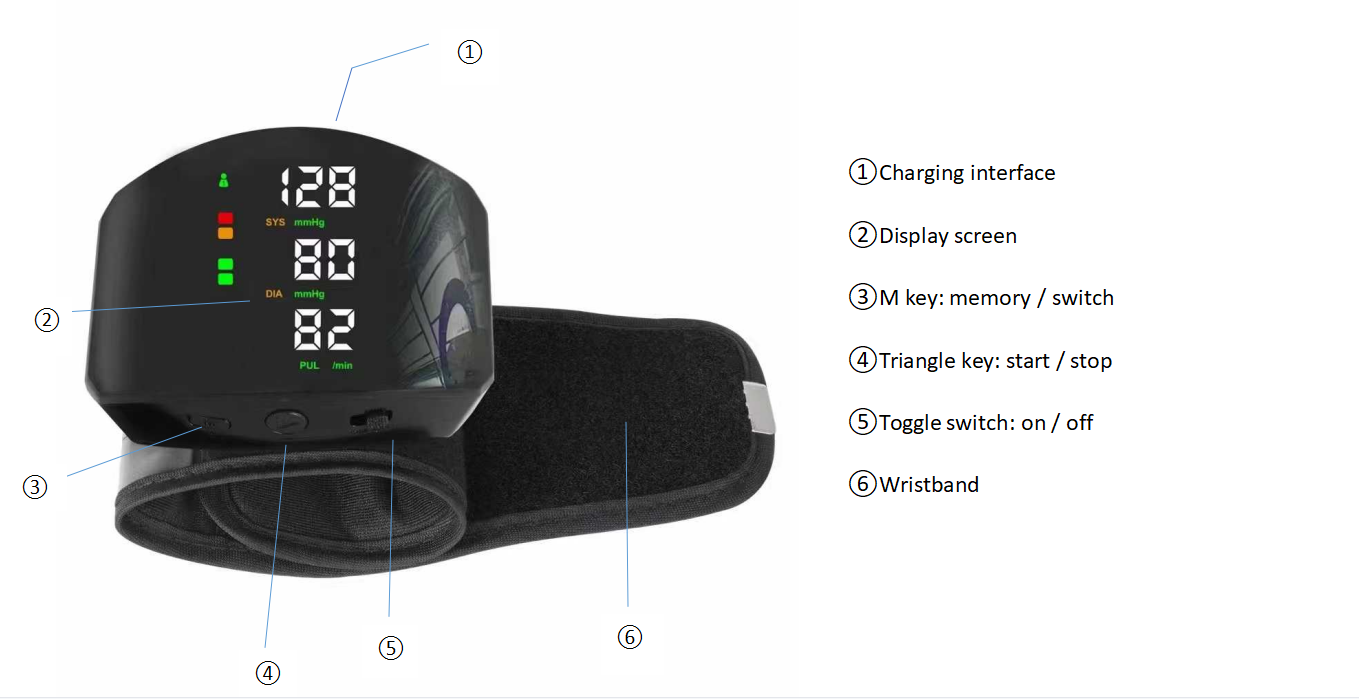 How to use
After taking down all omaments and objects on your wrist, place the wristband on your wrist and place the display screen on the front of your wrist.

Tightly twine the wristband on he wrist and the wristband margin should be distant from the palm edge for 1-2cm.

During the measurement process, please do not make a fist, do not place the product's display screen on the hand back, during the measurement process, keep stable for the arm and don't shake at random.

Please select a room or place with suitable temperature or appropriate measurement. Your body should be relaxed. The gesture should be matural. You should sit on a chair and hematomanometer hold the line with your heart and maintain relaxed and natural gesture for measurement. The incorrect gesture will affect the measured pressure value which will be changed with the gesture and other various factors. It suggests measuring blood pressure with the same gesture in the same time.
NOTES:
1.Do not do strenuous exercises, smoke or drink excitant and sedative (such as coffee or alcohol) before 30min of measuring blood pressure.
2.Please take a rest for 10min in the comfortable and stable environment before measurement.
3.Fix one wrist for measurement every time.
4.As conducting continuous measurement, please stop 5min before measurement. Continuous measurement may make you discomfortable. For health state of different people, it may need longer time interval.
5.People with arrhythmia and arteriosclerosis should be diagnosed by professional medical workers.